Home



Our Loft
Quilts, Gifts, Decorating, Restin' & Relaxin', Pampering


Craftin' Room
Crafts for the
Kid in all of us
Special Occasions Kids Fun Stuff



Heart of our Home
Recipes, Crafts, Cookbooks, Tips,


Readin' Room
Craft Books, Antiques and Collectibles, Gardening and more


From the Porch
Gardening
Helpful Tips
Products

General Store
Stroll the Aisles


Special Occasions
Crafts & Gifts


About Us Folks

E-Mail

Links










































Sundial Birdbath Combos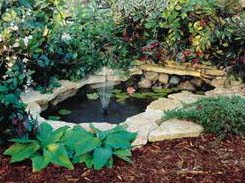 Deck & Pool Kits
---
Contact Info

Comfy Country Creations
P.O. Box 10181,
Airdrie, Alberta
T4A 0H5

Phone: 403-912-2645
Fax: 403-912-0543

Sitting on the front porch on a lazy summer afternoon drinking fresh squeezed lemonade. Now if that doesn't conjure up a memory or two!

This was the place to gather with friends and family on those hot days of summer. On a Saturday after dinner you might find someone playing a guitar for a sing-a-long.

The smells from Mother Nature were part and parcel of watching the sun go down or even later watching for falling stars and the Northern Lights.

On rainy days, wrapped in a blanket to ward off the damp everyone gathered to watch the lightning steak across the sky and drink hot chocolate.

Plans were made here. Everything from what kind of dish would be taken to the pot luck social to when it would be a good time to repair the fence or build a porch swing.

We at Comfy Country Creations would like you to enjoy the time here. Relax with your favorite beverage and create your own memories.


---




Tips & Articles





---




Gardening Tips & Articles


Bugs & Pests


---




Home & Garden Accents and Supplies


OUTDOOR LIVING


Food and Fun
Gardening Products - supplies for hands, knees & feet
Outdoor Furniture
Repel Animals and Insects

HOME & DECK ACCENTS

GARDEN ACCENTS


Bulbs for Your Garden
Planters ~ Easy to make
Software for your garden and landscape design needs
Sundials ~ Let your imagination travel back in time
Watering Cans - decorative accents and gifts




---

Hobbies


Birding


---

Books


Book Reviews : Gardening

How to books :




---




Antiques and Collectibles



Caring for your Heirloom Linens

Heart Collectibles

Santa Claus Collectibles

Rare, Used, and Out-of-Print Books




---




Gifts



Picnic Baskets - baskets to backpacks

Gardener's Gifts - gifts for your favorite gardener

Wreaths - natural, year round




---




Special Occasions



Special Occasions Main Page

Quick and Easy Table Centerpieces for your Outside Buffet.
Tea Light Fruit Flower Holder Centerpieces

Christmas Gifts - a selection of unique items




---





Let us know about your porch memories!