Home

Our Loft
Quilts, Gifts, Decorating, Restin' & Relaxin', Pampering

Craftin' Room
Crafts for the
Kid in all of us
Special Occasions Kids Fun Stuff


Heart of our Home
Recipes, Crafts, Cookbooks, Tips,

Readin' Room
Craft Books, Antiques and Collectibles, Gardening and more

Specia From the Porch
Gardening
Helpful Tips
Products

Helpful & Handy Tips
Kitchen, Outside Help, Individual Items

Special Occasions
Crafts & Gifts

About Us Folks

E-Mail

Links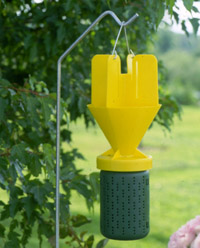 Bug & Pest Controls
---
Contact Info

Comfy Country Creations
P.O. Box 10181,
Airdrie, Alberta T4A 0H5


Phone: 403-912-2645
Fax: 403-912-0543

The memory of someone telling us "a how to" can be a lifesaver. Over the years, these tried and true helpful hints have earned a special place in our lives. In the garden, in the kitchen, while out camping and even doing crafts we rely on others experiences to make even the smallest task that much easier. We hope the hints and tips that we pass along to you are some you may have forgotten about. Perhaps there will be new ones to be kept in the memory bank for later use and to be shared with family and friends.



---




Quick Jump to Tips in this Section


Painting Tips Plants that Repel Bugs Tool Box Basics Growing the Amaryllis Natural Bug Sprays Composting Basics Trellises Side Gardens Strawberry Herb Pot


---



Watering While You're Away


Dig a hole just outside the root zone of your plants and insert a clay pot. The top should be approximately one inch above the soil level. Using a piece of scrap cloth, scrunch it up stuff it good and tight into the drainage hole in the bottom of the pot. Fill your pot with water and enjoy your time away. The cloth acts as a reverse wick. It releases the water to your rose bushes, tomato plants, saplings and other plants in a very slow dribble.

NOTE: Pots may have to be refilled dependant on size and the period of time you will be away.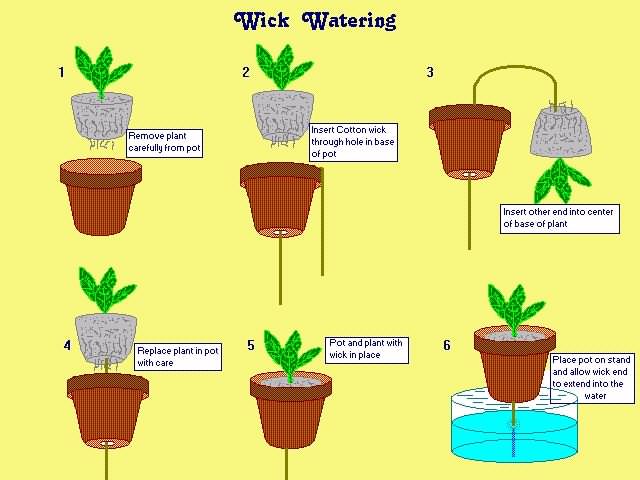 GrowIt Gold (tm)Copyright (c) 1990-2002, Brian Rondel, Innovative Thinking Software, All Rights Reserved

---

Check out our other related articles and pages.

Gardening Tips and Articles Helpful Tips

Have some helpful tips you would like to share?
Please e-mail them to Comfy Country Creations.